Fly With Pride - T-Shirt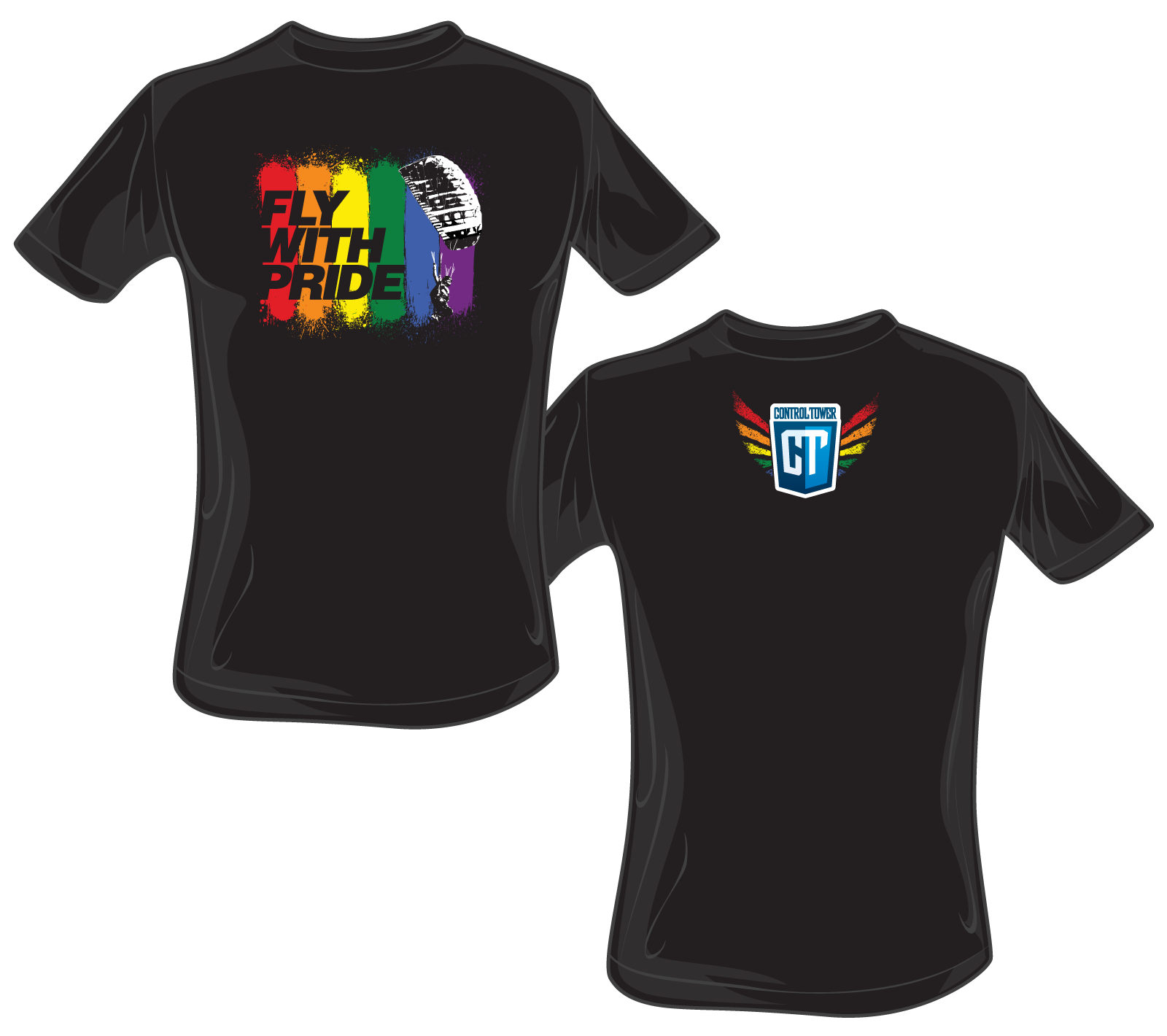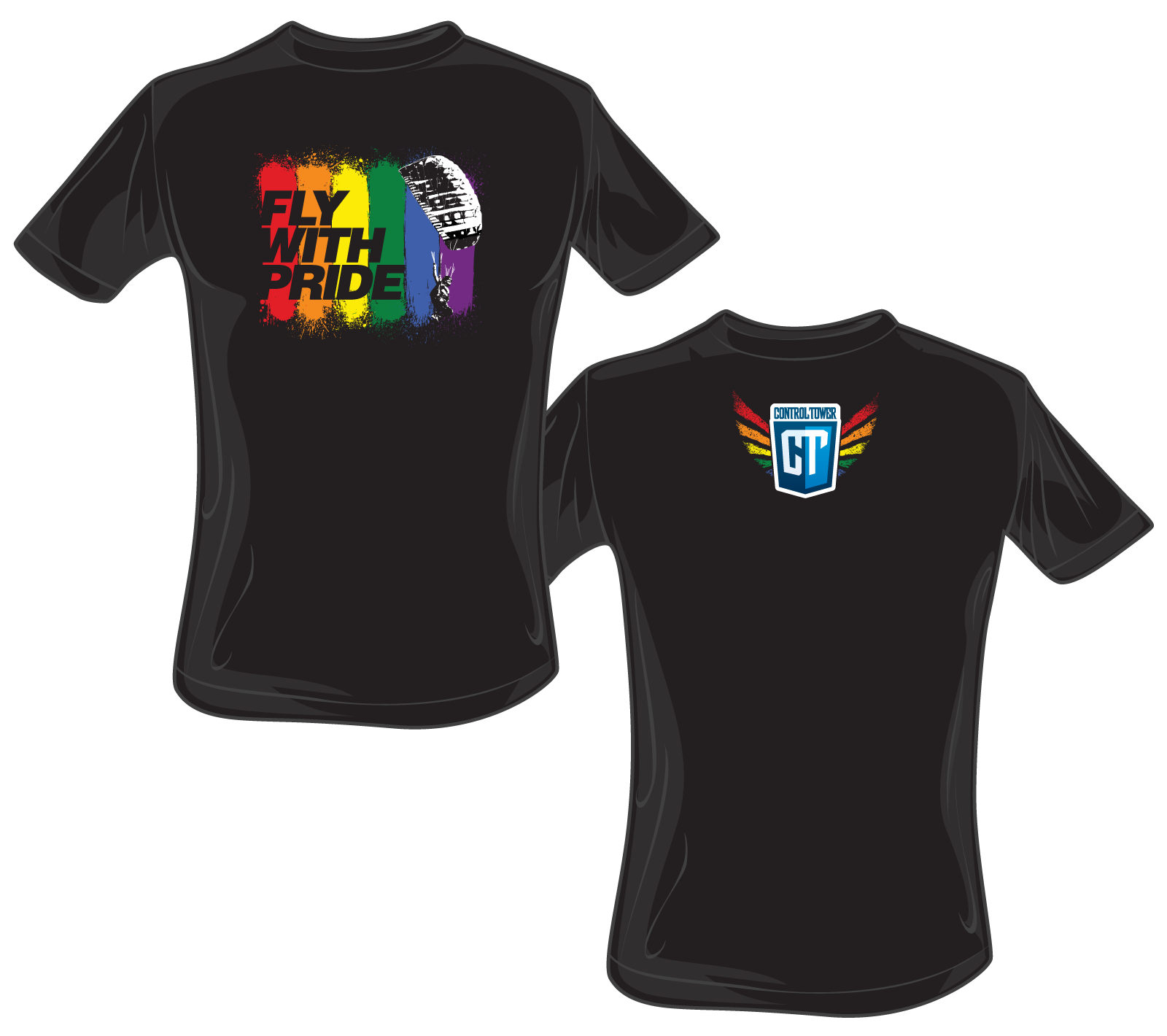 Fly With Pride - T-Shirt
Limited edition t-shirt that is discharge printed to last and super soft!
Here they are! The Control Tower limited edition pride t-shirts for the 2019 season. Show your friends and community that you "fly with pride!".
All t-shirt orders come with a free CT Pride sticker that matches the back of the t-shirt. We will be placing the shirt order soon once we have enough orders to know what sizes we need.
Any profits left over from the shirts will go towards the team training budget. The cost is due to the number of the colors used in the shirt and the discharge printing process. We are committed to making the highest quality shirt that you will want to wear for years.
They are being printed on American Apparel 50/50 shirts (just like the other CT shirt), check out sizing on their website: https://www.americanapparel.com/en/50-50-crewneck-t-shirt_bb401w?c=Black
Design credit: David Cherry.